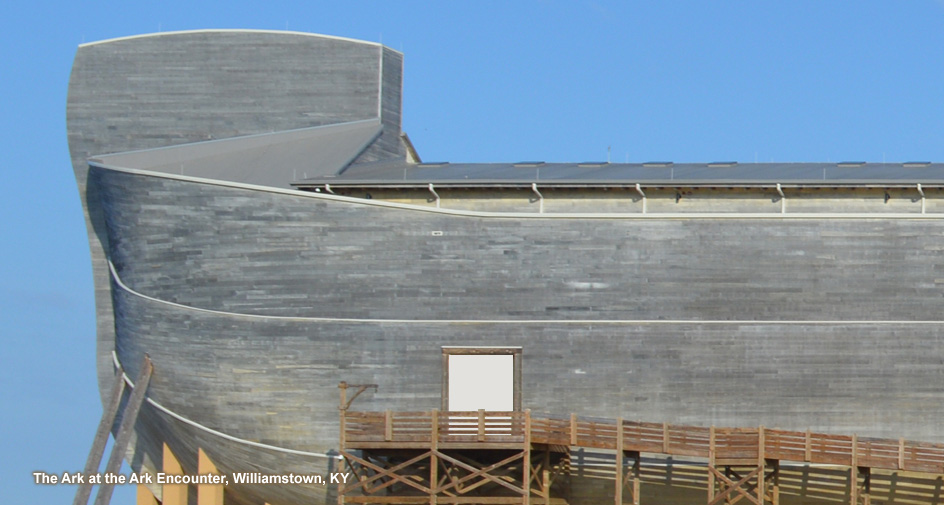 Genesis 3: The Lord saw that the wickedness of man was great on the earth, and that every intent of the thoughts of his heart was only evil continually. But Noah found favor in the eyes of the Lord.
2 Peter 2: God preserved Noah, a preacher (herald) of righteousness, with seven others, when He brought a flood upon the world of the ungodly.
Genesis 7: Noah was six hundred years old when the flood of water came upon the earth. The water prevailed and the mountains were covered. All flesh that moved on the earth perished, birds and cattle and beasts and every swarming thing that swarms upon the earth, and all mankind; all that was on dry land died.
Matthew 24: The future coming of the Son of Man (Jesus) will be just like the days of Noah. For as in those days before the flood people were eating and drinking, marrying and giving in marriage, until the day that Noah entered the ark, and they did not understand until the flood came and took them all away; so will the coming of the Son of Man (Jesus) be.
Going through the door on the Ark was the only way to be saved. There was only one door into the Ark. Every living thing that did not go through that door died.
It is the same today, except the door we must go through is Jesus Christ. Everyone who does not go through Jesus, meaning everyone who is not trusting (believing) in Jesus Christ alone, will die.
What does this mean? I hear people say, "I believe in God. I'm a pretty good person. I'm fine." Is that true? And what does "trusting in Jesus" mean? And why are you saying that Jesus is a door? He was a man, not a door. And aren't we all going to die anyway? What kind of story are you telling me?
James 2:19 "You believe that God is one. You do well; the demons also believe [in God], and shudder."
Why do the demons shudder? They know the true God. They believe God exists. And they know there is justice and God will punish them for disobeying Him. Knowing that God exists does not save you. Only going through the door that is Jesus Christ can save you.