We provide videos, books and other web sites to help you understand both God's word and the science related to creation and evolution. We don't want anything standing between you and these valuable resources, so they are all available online free. (Books are also available on Amazon.)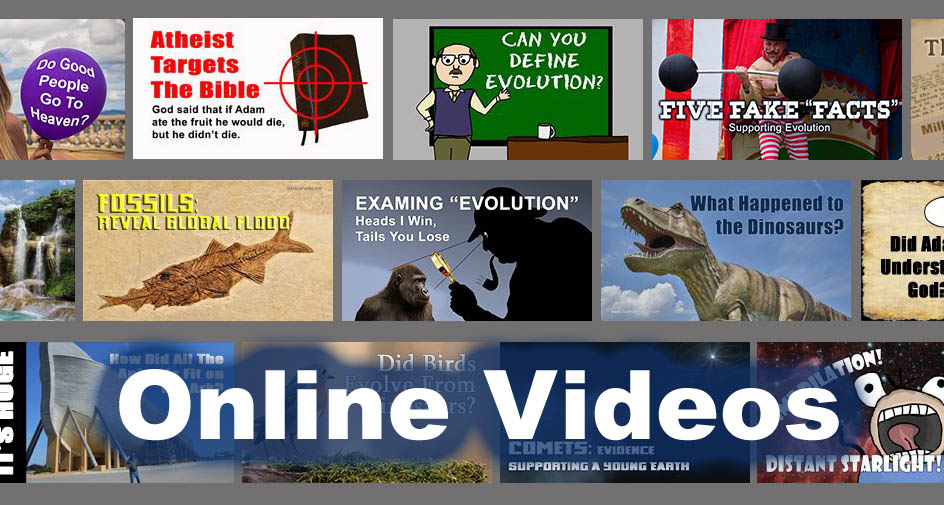 WEB SITES
---
We have four other web sites, in addition to the one you are currently visiting, related to the Dinosaur Tracker Museum:
The Science Pastor - This web site is an information resource when you need to learn about creation or evolution. The Science Pastor site provides links to hundreds of online articles, all arranged by topic. It provides directories to hundreds of creation and Bible related videos, with the links arranged by topic. And it provides videos we have created, for example over 100 short videos (30 SECONDS) that are designed to be conversation starters. All of these videos have a button you can use to download the video for use in a Sunday school class, Bible study, or to discuss with friends.
Dinosaurs For Jesus - We love dinosaurs and having fun with dinosaurs. On this web site dinosaurs speak in the first person to tell people about themselves, the people they lived with, the Great Flood, and most importantly they love telling people about Jesus.
911 Christ - When asked, most people will say they are a good person... at least good enough to get into heaven. This web site has the Good Person Test to see if you really are good. And the answer is, based on God's standards and definition of good, no you are not a good person. That means you are heading for the lake of fire (Revelation 21:8) and there is only one way to avoid it. Jesus Christ.
The Answer is Always Jesus - This website provides the fundamentals of Christianity, answering questions such as: What is love? What is truth? And how should Christians respond to poverty and injustice? Learn why Jesus is always the right answer to the problems we face.
Move To Assurance - The Dinosaur Tracker Museum is a ministry of Move to Assurance (MTA). MTA's stated purpose is to preach the gospel and tell people about Jesus wherever people gather. For 20 years MTA has been spreading the gospel and the truth about creation around the world using dinosaurs and fossils.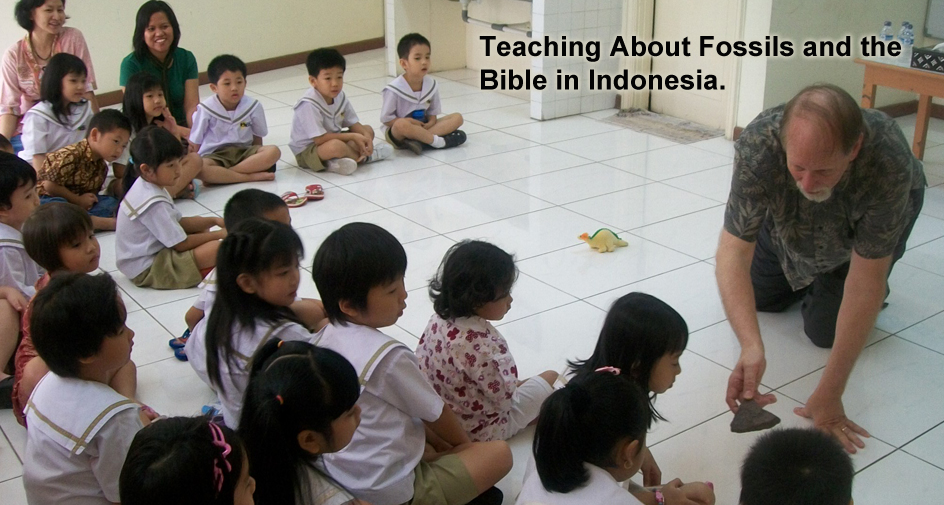 VIDEOS
---
Our Science Pastor web site provides over 100 short 30 SECOND VIDEOS covering creation, Bible, and discernment topics. You can't say much in 30 seconds, but these videos will stimulate conversations. Each video has an associated web page that provides more information and links to other web sites that have even more in-depth information. And if you'd like to use any of these videos in a class or Bible study, a download button is provided so you can easily download an MP4 copy.
The Science Pastor web site also has a series of VideoBlog videos that go deeper than the 30 second videos.
In addition, our Science Pastor web site provides links to hundreds of videos made by ministries such as Got Questions, Answers In Genesis, Creation Ministries International, ORIGINS, Discovery Science, ICR and others. Arranged by topic, and categorized to help you find the information you need, the Science Pastor directory to online videos is a valuable resource.